The Hero Dies
Scene - Death of Roy Batty in the Blade Runner
Oil on canvas with integral frame 18.5 X 35"

SOLD - Please contact Eric at 303-417-1855 to commission your favorite scene.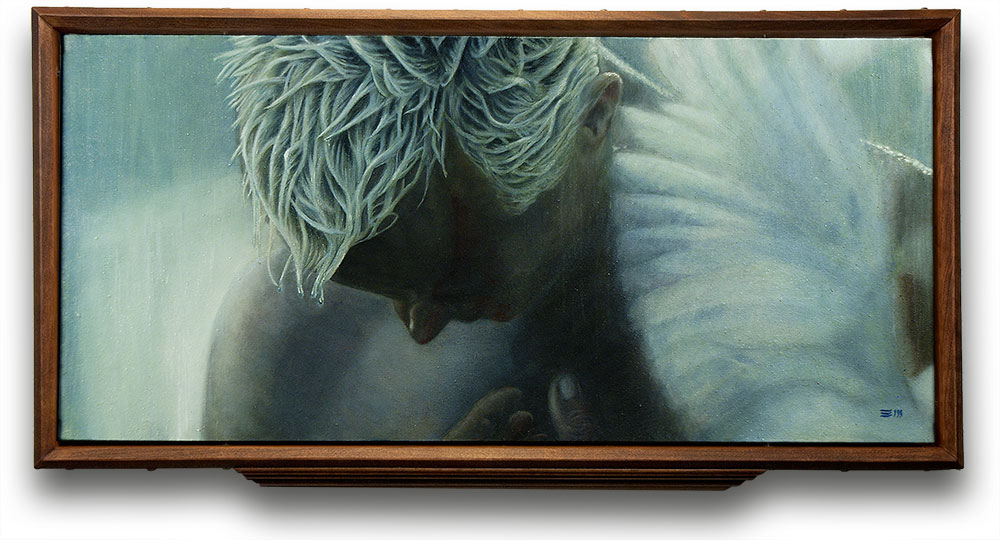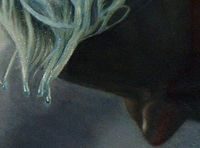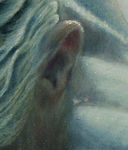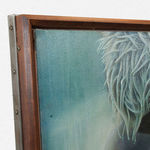 I could only imagine this scene done in an old master style. The rain, lighting, and theme cried out for the depth that many layers of glazing creates. It's a time-consuming process, however, the results are worth it. Also, I really liked the idea of that style having a motion blur in it. As far as I know, this is the only old master style oil painting with a motion blur.

If you haven't thought about it, one of the most interesting things about Blade Runner is that Roy Batty, the Replicant, is the hero. He's a slave that's escaped and all he wants is "more life" and to protect his friends. He lives and dies in the film as a free man that no one can stop. Meanwhile, Decker is a professional assassin who's charged with killing (retiring) them all. Decker's "almost last act" is to spit in Roy's face while Roy is saving him. Date raping Rachel wasn't terribly heroic either. Or shooting an unarmed woman in the back... Watch it again and see what you think.
To commission your favorite movie scene as a Fine Art oil painting, please contact
This email address is being protected from spambots. You need JavaScript enabled to view it.
or call 303-417-1855.
Other work hanging in Grace Gallery in Denver, Co.